What will the Chinese people value after the 2016 CES?
The 'world's lightest' 12-inch Dell Latitude 12 7000
At the 2016 CES, Dell launched multiple new products one after another, including the latest version of the so-called 'world's lightest' 13-inch Latitude 13 7000 series commercial laptop, and the latest version of the 'world's lightest' Latitude 12 7000 series two-in-one commercial tablet PC. These new machines are relatively attractive, with a handsome appearance and strong configurations. The Latitude 12 7000 has a 12.5-inch screen, a 1 kg body a depth of 8mm. It can run Windows 8 or Windows 10. Its Intel Core processors (M3, M5, M7) are optional. The outer screen of the body uses Gorilla Glass, and the inner screen of the body uses a high-end 4K UHD model or fully high-definition version. Tablet PCs with so many customized contents are relatively rare.
Samsung launches the mobile SSD T3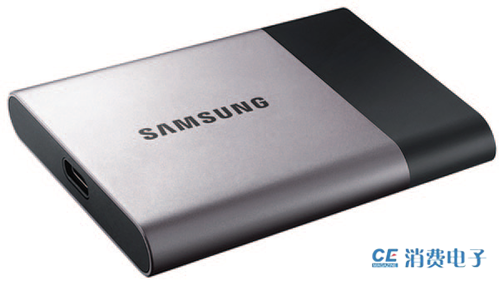 Samsung launched the updated version of its mobile SSD T3. The T3 uses self-dedicated Vertical NAND (V-NAND) technology and TurboWrite (read-in acceleration) technology. Its capacities include 250GB, 500GB, 1TB and 2TB. The product has obtained the 2016 International CES Wireless Handheld Components Innovation Award, and was exhibited at the 2016 CES's Samsung electronics booth. With the advent of abundant 4K contents, customers are increasingly depending on external storage solutions, pursuing the quicker data transmission speed and greater storage capacity of multiple devices. Samsung's mobile SSD T3 introduces a truly reliable and flexible solution. With its USB3.1 high-speed interface, the T3 offers up to 450MB/s continuous R/W speed, about 4 times faster than that of other external HDD solutions, which can guarantee ultra-fast document transmission speed and solve such problems.
Remix OS makes its debut
The idea behind the Android-based Remix OS is that an Android device is connected with a bigger screen via HDMI and equipped with a keyboard and mouse, thereby realizing the functions of a PC device. Although Remix Mini does not perform well in terms of hardware configuration, it can meet user requirements for software applications and gaming experience. The Remix OS can run on any x86 PC free of charge. Moreover, users can download the system image on the official website, and then put it into a USB 3.0 drive to guide the application.
Lenovo IdeaCentre Y900 RE
Although the cooperation between Lenovo and Razer is quite recent, it outcomes have been remarkable. At the 2016 CES, we saw the cooperative outcomes of both parties. Such new products include a customized game host, keyboard and display. Of course, we paid the most attention to the game host, named IdeaCentre Y900 RE (RazerEdition), which is equipped with a sixth-generation Intel Core i7K series Quad-Core processor and NVIDIAGTX970 dual graphics cards. Inside the body of the IdeaCentre Y900 RE is an Intel sixth-generation Core i7 processor which supports the SLI of at most two NVIDIA GeForce 970 graphics cards, and at most 32GB of DDR4 memory. It is worth mentioning that the color LED lamp of the IdeaCentre Y900 RE is controlled by Razer's Chroma lamplight software, and can be matched with Razer's RGB full-color game peripherals to form the same frequency of color change. This host is due to be launched in June, with a selling price of USD 2,299 (about RMB 15,156).
Nikon Motion Camera: 360° shooting and 4K video
The Nikon Company has announced that it is researching and developing a motion camera series with a built-in Nikon optical and image processing technology to enter the motion camera market, and has launched its first panorama camera – the KeyMission 360. Nikon's KeyMission 360 is a wearable motion camera which can record 360° video. The two built-in combinations of image sensor and lens are arranged at each side of the camera. It can shoot two photos and synthesize them into a 360° image. The body of the Nikon KeyMission 360 is waterproof. Without any protective jacket, it is waterproof up to a depth of 30m, impact-resistant, dustproof and low-temperature.