What will the Chinese people value after the 2016 CES?
Next, the editor will introduce some highlights from among the exhibited products.
Nabu Watch Sports Watch
Razer launched the new Nabu Watch sports watch at the 2016 CES. This watch can provide sports level tracking, read notifications sent by mobile phones, and swap sports data (shake-to-share) with the Nabu and Nabu X wristband straps. Regardless of its many intelligent functions, Razer prefers to orientate the product as a sports watch combining a waterproof timer function with a sports tracking function. Such a watch can provide 7-day endurance timing. On the premise of its well-equipped sports tracking functions, its endurance time is relatively ideal.
As for its appearance, the Nabu sports watch inherits Razer's distinctive green-black color-matching style. Razer's fans can identify at first sight that it is a Razer product. In terms of data processing, it can synchronize its data with an iPhone or Android phone. The standard version will be sold at a price of 150 USD globally. The alloy version with a stainless steel keypad will be sold at a price of USD 200.
Acer launches the TravelMate P648
Acer has launched the world's 'fastest' TravelMate P648 laptop. 'Fastest' refers to its network speed rather than its processing speed. Orientated to professional business users, the TravelMate P648 is the world's first laptop to support 802.11ad. Compared with 802.11ac, its Qualcomm Atheros 802.11ad network card can promote the network speed by up to 10 times, and can also support the 60GHz frequency band. In its appearance, this laptop uses a casing made of glass and carbon fiber which can guarantee the overall light weight and strong solidity of the body. Moreover, it adopts a splash-proof keyboard design which greatly guarantees the security of use.
HTC launches HTC Vive Pre second-generation developer version kit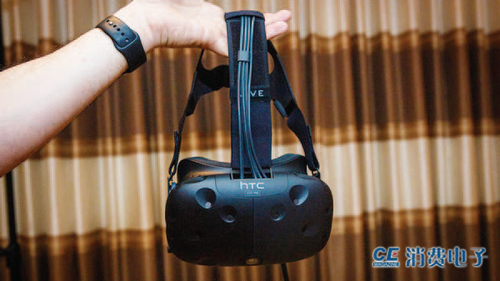 HTC launched a second version development kit named HTC Vive Pre, which includes the major technical breakthrough of the Chaperone security system. This system uses mixed reality technology. Matched with the front-facing camera on the HTC Vive Pre, it can overlay collected real images into virtual reality images, and can make the users see images of the real world. Head of HTC Vive Graham Breen said, "Based on this method, Vive Pre can function better in the home environment, which is more convenient for its use. When you want to drink water or touch something in the room, you have to pause the VR. (With the help of Chaperone), you needn't take off the headset device."
Tencent's YING UAV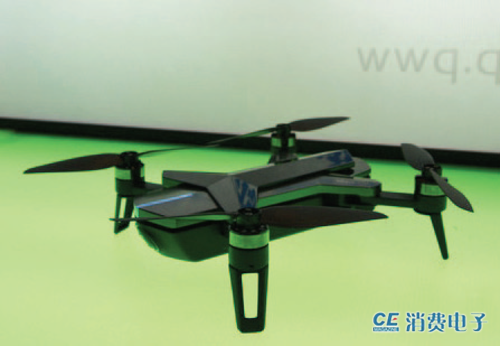 This was Tencent's first time participating in the 2016 CES. It cooperated with Shenzhen Zero to launch its first UAV product 'YING', and announced its entrance into the UAV industry. The official information shows that YING is oriented to the consumer-grade market and features portability and operability; with a foldable cantilever, the YING folds like a hand, enabling it to be put into a backpack easily. Moreover, YING's operation is completely based on a mobile phone APP. Through more enjoyable and easy-to-use operation modes such as body-sensing and touch control, YING is closer to the use habits of young people.
The UAV XEagle is flown with the voice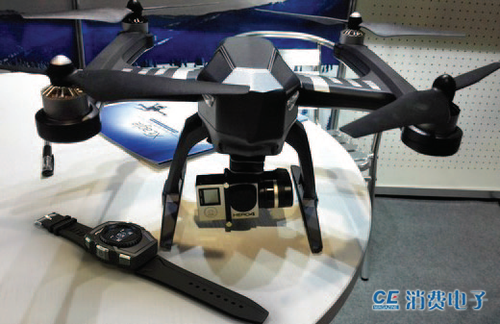 At CES, FLYPRO launched its intelligent motion UAV XEagle which is flown by voice commands, attracting great attention. This UAV has such functions as intelligent watch one-touch control, top-speed automatic obstacle avoidance, PTZ intelligent tracking, multiple intelligent security protection features and so on. According to the reporter's function demonstration, XEagle is different from other consumer-grade UAVs. It is mainly oriented to sports enthusiasts, with a view to helping them free up their hands, focus on sports and record their own splendid sports moments, achieving a great and unprecedented innovation in UAV functions.
Zero launches new UAV product
The biggest highlight of Shenzhen Zero's second generation EXPLORER is its self-developed intelligent obstacle avoidance system. Its intelligent 360° all-round scanning guarantees a 6-meter effective obstacle avoidance distance. It inherits the first generation's modular design, with detachable obstacle avoidance device, battery, backpack, blades and so on. Its modular design can reduce the use cost of the UAV. In general, the UAVs on the market are sold as single units. In the case of damage, maintenance can be troublesome. The modular design can greatly reduce maintenance costs, as you can replace the components according to actual demands.