What will the Chinese people value after the 2016 CES?
Razer's Blade Stealth gaming laptop can be connected externally with graphics cards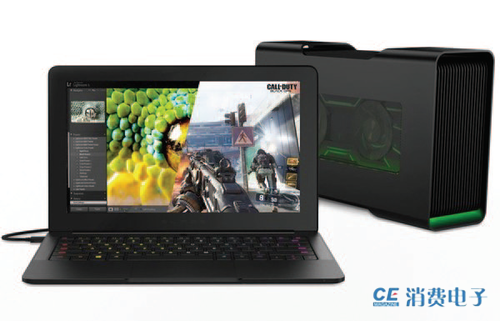 Razer recently launched the Blade Stealth gaming laptop. This laptop uses the concept of externally-connected graphics cards, thereby solving problems of performance and body size. It uses a 12.5-inch display screen with a resolution of 2560×1440, and its total weight is 1.24 kg. There are two kinds of optional configurations. The basic version comprises a dual-core 2.5GHz processor, 8GB RAM and 128GB SSD, at a selling price of USD 999, nearly RMB 6548. The top version comprises 4K resolution and 512GB SSD, at a selling price of 1,599 USD, nearly RMB 10,481. In addition, the core externally-connected graphics card box can be externally connected with any graphics cards as it is equipped with Ethernet and four USB 3.0s. However, the launch time and selling price of the core externally-connected graphics card box have not yet been announced.
Lifesense hemopiezometer i8 makes its debut at the CES
At the 2016 CES, Lifesense launched the new generation Lifesense hemopiezometer i8. Such a hemopiezometer can realize the seamless connection of user, family members and doctor, providing users with a health management archive and professional solutions. The Lifesense hemopiezometer i8 looks relatively handsome, with an oversized 5.2-inch blue-film LCD screen. It has a simple and easy-to-use design with three buttons on the front. Besides its dual-user design which can measure the blood pressure and heart rates of parents, a button for intelligent talkback is arranged for parents to exchange with sons and daughters and the doctor via WeChat anytime and anywhere. The Lifesense hemopiezometer i8 also has a humanized call keypad on one side; in case of emergency, the user can call his/her family member with a click. After the user clicks the button, the Lifesense backstage staff immediately sends the call information to the family members, guaranteeing the user's security.
Watching a film through transparent glass – Panasonic launches new future life product
Panasonic has exhibited a transparent glass display screen. Before being activated, the transparent glass looks the same as ordinary glass. After being activated, the originally transparent glass display screen shows photos; after another moment, the screen displays surging waves. Switching it again, you can enjoy high-definition video.
BAIC i-link intelligent network connection makes its debut at the 2016 CES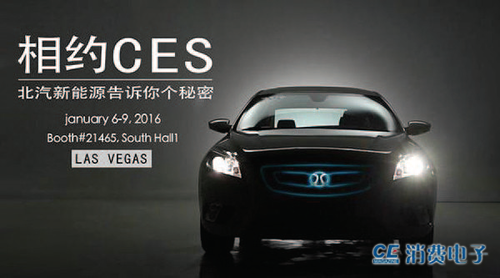 BAIC BJEV exhibited the results of their cooperation with LETV and launched the i-link intelligent network connection (American version), which comprises their innovative thoughts and phased outcomes of the Internet of Vehicles (IOV) and intelligent network connection technical reform. BAIC is first domestic brand to apply 4G communication technology in the interaction of the onboard Internet of Vehicles (IOV) system and big data cloud platform. The i-link intelligent network connection is China's first information entertainment system to use Automatic Speech Recognition (ASR) technology. It has an oversized integrated cabin information display module. Moreover, it is also tailored with a green informationalized driving computer display system for new energy automobiles and includes a mobile phone wireless charging device, thereby realizing such electric automobile functions as remote inquiry, detection, control, early warning, etc.
LETV's super automobile FF ZERO 1
LETV's super automobile FFZERO 1 is the first automobile jointly created by LETV and the emerging electric vehicle enterprise Faraday Future. According to insiders, this concept vehicle has a wheelbase of 2.9 meters, an acceleration time of 100 km within 3 seconds and a maximum speed of 200 m/ph. LETV's partner Faraday Future is viewed as Tesla's rival in China. Currently, Faraday Future has more than 550 employees, and its R&D team includes many technical talents from Tesla, BMW and so on. The FFZERO 1 was designed by Richard Kim, the designer of the BMW i3/i8 concept vehicles.
Fingerprint identification! Huawei launches MediaPad M2
Huawei recently launched a handsome new tablet PC product – the MediaPad M2 10.0. It adopts a 10.1-inch 1920×1200 resolution IPS high-definition display screen and a Harman Kardon professional sound system, and it supports a touch-type fingerprint identification function. The new MediaPadM2 10.0 also supports an industrially-advanced handwriting pen scheme which can realize such functions as writing, drawing, formula transformation, etc. The selling price of the 2GB+16GB Wi-Fi version is USD 349 (nearly RMB 2,276), and the selling price of the MediaPad M2 10.0 with 3GB memory and LTE function is 469 USD (nearly RMB 3058).