What will the Chinese people value after the 2016 CES?
The World's first intelligent mouse SteelSeries Rival 700 makes its debut
At the 2016 CES, peripherals giant SteelSeries launched the Rival 700 gaming mouse. With its handsome appearance and strong sense of technology, the editor believes it is enough to attract anyone's attention! With its independent OLED screen, user-defined touch induction and replaceable components, the SteelSeries Rival 700 gaming mouse is positioned as the world's first intelligent mouse and the strongest gaming mouse. The Rival 700 uses a single-hand design with an OLED display screen at the front left of the side skirt of the relief. It supports the GameSense function, and can display its current setting (e.g., DPI, LOGO cartoon) and switch its configuration documents. Moreover, its highly-modular casing, cable and even optical sensor are replaceable.
Parrot launches Disco fixed-wing aircraft UAV
At the 2016 CES, the UAV pioneer Parrot launched the new UAV Disco, known as 'the first ready-to-fly fixed-wing drone'. The fixed-wing UAV was not initiated by Parrot. All military UAVs use the fixed-wing design due to their speed requirements. Google's UAV plan Project Wing of last year also used a mixed design of 'fixed-wing + multi-rotor aircraft'. Although Parrot's Disco is not the first fixed-wing UAV, it is the so-called 'first ready-to-fly fixed-wing drone'.
Acer Predator curved-surface e-sports display
In the Acer exhibition area at the 2016 CES, we saw this curved-surface e-sports display once again, which makes full use of the multiple triangular element, full of future déjà vu. The Predator Z35 uses NVIDIA's G-Sync graphic processing technology to eliminate screen tearing, reduce the blockage of the display and the input delay of the image to the greatest extent, and guarantee the smooth operation of the game. Moreover, the display also uses NVIDIA ULMB technology. Such technology can provide sharp edges in the fast-paced gaming environment, thereby reducing motion blur to obtain a clear and vivid game image.
Chevrolet's Bolt makes its debut
Chevrolet's Bolt, a pure electric automobile packed with new technologies, has finally arrived. It is not a concept vehicle, but a mass-production vehicle, so you will be able to buy it soon. Bolt's appearance, interior trimming and driveline are newly designed, and not modified from other vehicle models. Despite its many characteristics, including a plug-in hybrid power system, real vehicle performance, sufficient endurance time, etc., its ultimate highlights are its over 200-mile (321-km) endurance and selling price of USD 30,000 (with a subsidy of USD 7,500).
Logitech launches updated version of G502 mouse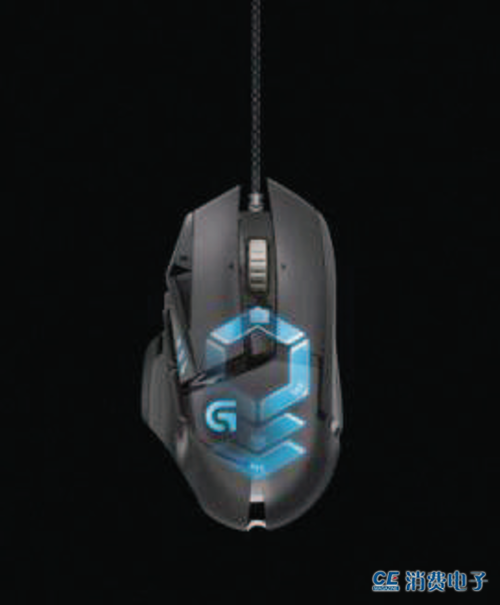 At the 2016 CES, Logitech announced the launch of its new G502 Proteus Spectrum mouse, without any change in the modelling and including an upgraded RGB colored backlight and PMW3366 main controller. Its 1200DPI 5-level DPI setting can be promoted up to 12000DPI from 200DPI according to the gaming environment, and its smooth transition makes the Logitech G502 more stable. It has five 3.6g configuration weights. You can adjust the weight of the mouse by adding or reducing configuration weights, and adjust the balance according to your handling comfort preferences. The new Logitech G502 will be available in European and American markets soon, with a selling price of USD 79.99.
LETV launches Snapdragon 820
LETV launched its Snapdragon 820 at the CES. The Le Max Pro uses a Snapdragon 820 processor, a 6.33-inch 2K screen, 4GB RAM+64GB ROM, a 21,000,000-pixel rear-facing camera + a 4,000,000-pixel front-facing camera, and a Type C interface. Moreover, it supports 3D fingerprint identification technology and VoLTE high-definition voice calls.
Seagate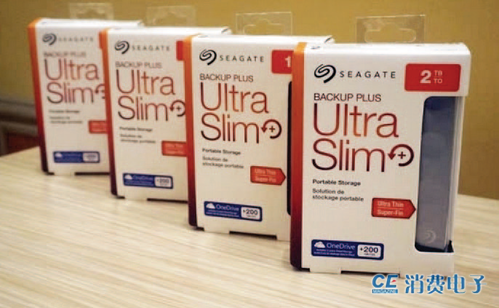 At the 2016 CES, Seagate launched a series of new storage products, including the world's thinnest 2TB mobile hard disk Backup Plus Ultra Slim, the fashionable new-generation LaCie Porsche Design hard disk and the LaCie Chromé desktop hard disk.
The Seagate Backup Plus Slim thin mobile hard disk adopts an extremely novel design, and its ultra-thin disk body contains an oversized capacity. It uses Seagate's up-to-date 2.5-inch hard disk technology. The thickness of the disk body is only 9.6 mm, 50% thinner than other 2TB hard disks on the market. It is also equipped with a SeagateDashboard; such software can provide a One Touch Backup function, or users can set the custom backup according to their own demands and arrange the data backup at their convenience. The Backup Plus Ultra Slim ultra-thin mobile hard disk provides a 200GB OneDrive cloud storage service, and is compatible with the Lyve software program. Users can easily back up, access and share their favorite digital contents on any device and in any location.
LaCie is a high-end brand affiliated with Seagate. Its new generation Porsche Design inherits the Porsche Design's fashionable design and exquisite aluminum alloy surface. Its mobile and desktop-type hard disks are equipped with an all-aluminum casing, which makes them light and sturdy. Besides its fashionable appearance, its sturdy aluminum casing can provide wear resistance, protection and heat dispersion for the best performance of the hard disk. With its USB-C ports, it delivers the highest hard disk capacity with such a compact appearance on the market. Such new technology makes the connection of the LaCie mobile hard disk extremely simple, benefiting from the universal ends of its connecting cable and its two-way connector usage. Using the characteristics of USB3.1, the LaCie Porsche Design desktop hard disk can be charged upon connection with a wall socket power supply, which also can charge the compatible laptop battery.
The LaCie Chromé desktop hard disk was created by famous industrial designer Neil Poulton. The processed casing is assembled by hand, and then chrome-plated into a polished mirror. Its holder forged from solid chromium zinc and its strong neodymium magnet can support the product firmly. For the sake of portability, it can also be disassembled. Its unique all-aluminum casing is light and sturdy. Each product is processed from a solid aluminum block to realize durability and heat dispersion. As effective cooling properties can prolong the service life of the components, the LaCie Chromé is equipped with a fan to blow cool air into it, and equipped with a radiator to radiate the SSD. The LaCie Chromé desktop hard disk uses USB 3.1 Gen 2 technology, USB-C connection and SSD. To give full play to the maximum potential of USB3.1 Gen 2 10 GB/s, the LaCie Chromé RAID 0 is equipped with two hard disks with 500GBM.2 SATA interfaces. The collaborative work delivery of these components reaches 940 MB/s, enabling it to process urgent bandwidth-intensive applications. The LaCie Chromé is designed to be durable, and its casing and inner components can bear intensive storage tasks.
Fitbit's intelligent watch Blaze makes its debut
The Fitbit Blaze is a new product integrating all of Fitbit's classic functions, such as a pedometer and sleep tracking. Moreover, it provides such intelligent watch functions as short messages, telephone, schedule notification, etc. Matched with iOS, Android and Windows mobile phones, users can directly control their music via the watch.
Garmin launches Tactix Bravo multi-function wristwatch
At the 2016 CES, Garmin announced the launch of its new watch – the Tactix Bravo. This is a multi-function GPS watch integrating tactical functions with fitness and outdoor sports. It uses a black reinforced design suitable for a military environment. Its anti-scratch dial-plate mirror has such functions as being visible under bright light and in darkness. Moreover, it preloads special software for air and land missions. It also has intelligent notification and Connect IQ functions, and is very suitable for daily wear.