What will the Chinese people value after the 2016 CES?
iDerma beauty instrument makes its debut at the 2016 CES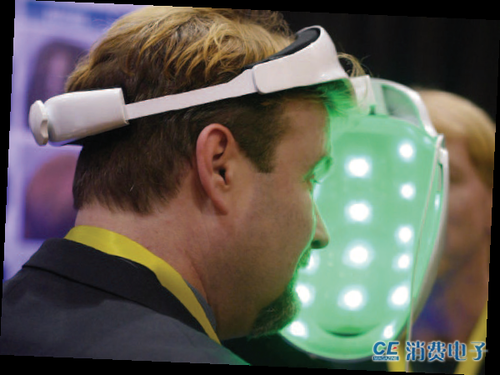 At the CES each year, you can see many novel and interesting products. This product from Apira Science looks novel, almost like a VR head display; in fact, it is a beauty instrument. Frequently-used beauty instruments have a rod shape or puff cake shape. However, the iDerma beauty instrument can cover the whole face. At the CES last year, Apira exhibited the prototype of the iDerma beauty instrument. The product exhibited at the CES of this year was an upgraded product of the prototype, able to apply moistener to users' faces, etc. Moreover, Apira hopes to modularize this beauty instrument so that various modules can treat various parts of the face.
120 km/h! Walkera's new Furious 320 product
At the 2016 CES, Walkera launched a new product. The most prominent characteristic of the Walkera Furious 320 UAV is that its forward flight speed can reach 120 km/h. In order to avoid tilt arising from the forward top-speed flight of the UAV, the Walkera Furious 320 has such functions as rotation and zooming, which can make aerial photos more stable. In its actual trail, the axis rotation function of Furious 320 is very cool, and can make up for the tilting deficiency of the UAV.
EHANG manned AV 184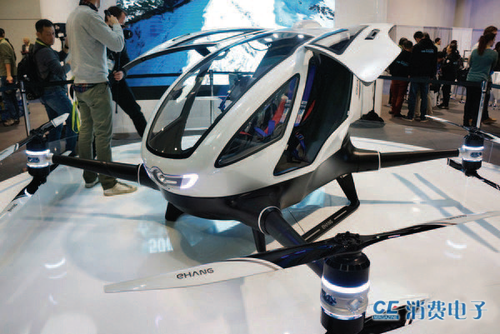 At the 2016 CES, EHANG launched its first manned electric aircraft – the EHANG 184 manned AV. It has a 4-axis 8-propeller power system, a height of 1.5 m, a net weight of 200 kg, a rated load of 100 kg, a maximum output power of 106KW (8 motors), an endurance time at sea level of up to 23 minutes, an average cruising speed of 100 km/h, a passenger seat and a trunk. Its main body consists of a 4-axis 8-propeller power system, a single cabin and a trunk. Inside the cabin, the vehicle is equipped with a tablet PC console, automatic constant temperature air-conditioning, 4G Wi-Fi network, etc.
4K touch screen Asus Zen AiO Pro AIO makes its debut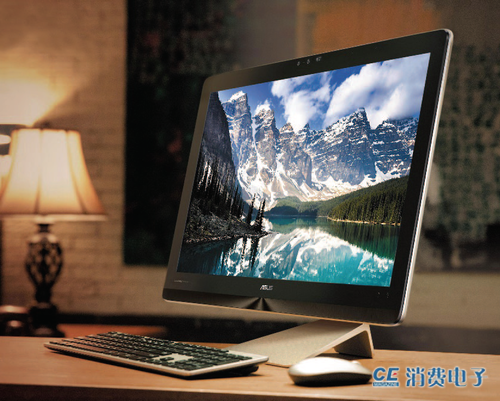 At the exhibition, Asus launched the Zen AiO Pro, which has the characteristics of being fashionable, light, thin and capable of providing a good performance. It is integrated with an all-metal body, 4K touch display screen, sixth-generation core processor and high-performance independent graphics card. Its appearance is exactly like an iMac. The Asus Zen AiO Pro is equipped with a 23.8-inch IPS screen which has an ultra-wide colour gamut, up to 82% NTSC, 85% Adobe RGB and 100% sRGB. The 1920×1080 resolution high-definition screen and 3820×2160 resolution 4K touch screen are optional. With such a big touch screen for the AIO, its operation is certain to be comfortable. The processor of the flagship version Asus Zen AiO Pro uses an Intel Core i7-6700T with new Skylake architecture, 4 cores and 8 threads, 2.8GHz basic frequency, 3.6GHz maximum Turbo frequency and 16GB DDR4 memory. In order to meet the demands of gamers, it uses a NVIDIA GeForce GTX 960M independent graphics card, 4GB video memory and M.2 PCIe interface 512GB SSD.
Intel exhibits a UAV and a robot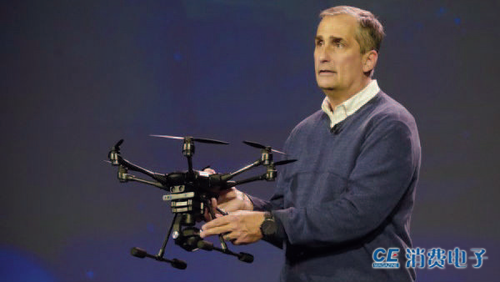 At the 2016 CES, Intel exhibited its portable commercial UAV Yuneec Typhoon H and self-balancing Segway Robot. Apparently, Intel intends to enter the competitive air and land market. The Yuneec Typhoon H portable commercial UAV is equipped with Intel's self-developed depth capture RealSense 3D camera technology, foldable propellers, retractable landing gear, 4K video camera and supporting controller, enabling the user to control the UAV through the display in the controller.
I believe most people would be surprised by the self-balancing Segway Robot, which looks like a self-balancing vehicle. In truth, Segway Robot is a dual-purpose product. It is a self-balancing vehicle as well as a robot. Users can switch between the self-balancing vehicle and the robot in a second. According to the introduction, the Segway Robot platform will be opened externally, and its developer tool will be launched in the second quarter of this year. However, Segway Robot still has a long way to go before entering the market.