XIAOFEIBAO helps one Balt one Road.Signed consumer protection cooperation agreement with Margotront.
On December 9, 2017, the"National Brand One Belt One Road"forum was held in Ryukyu (Okinawa), which is known as "The Legend of All Nations". At the forum, Shenzhen XIAOFEIBAO Technology Co., Ltd., Silk Road National Brand Management Co., Ltd., and Maglon Bone China (Shanghai) Co., Ltd. formally signed a cooperation agreement for consumer protection (consumer security service quality tracking alliance) service. XIAOFEIBAO opened the way to escort high-quality products.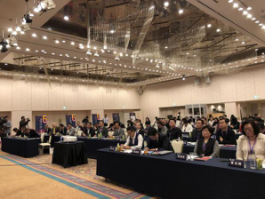 The next day, Japanese NHK TV station reported on the "National Brand One Belt One Road" forum in all directions. To date, a number of mainstream Japanese media have reported this event. In addition, "Consumer Electronics" magazine also participated in this forum.
XIAOFEIBAO launches "Consumer Insurance Service Quality Tracking" certification standard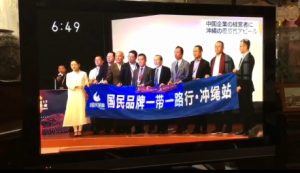 At the forum, Wang Fushan, deputy secretary-general of the China Electronic Chamber of XIAOFEIBAO, executive director of the Consumer Electronics magazine, and chairman of Shenzhen Consumer Electronics Network Technology Co., Ltd., delivered the keynote speech on "XIOAFEIBAO Power of one Belt one Road". Wang Fushan said that Chinese products have come to the world through the Belt and Road and foreign products have also come to China through the Belt and Road. However, how to make a little less well-known, but excellent quality products have been recognized by consumers around the world? This is a question that consumer protection has been thinking about. Like Michelin's rating of restaurants, can Chinese companies create a set of certification standards for products? That is, when a product is certified by this third party, it can be recognized worldwide.
In this context, the Consumer Protection Agency launched the Consumer Protection (Consumer Protection Service Quality Tracking Alliance) certification standard. "XIAOFEIBAO hopes to use consumer big-data to provide consumer service protection for products and services that go out of the Belt and Road." As long as products with consumer protection labels are attached in the future, it means that their product quality and services are in line with the 'Consumer Service Quality Tracking'. Union's standard, consumers have any problems with the purchase of such products can receive consumer insurance to deal with the first and pay in advance. We hope that through the unremitting efforts of consumer care on the quality and service evaluation made similar to the Michelin restaurant's rating the same." Fukuyama said.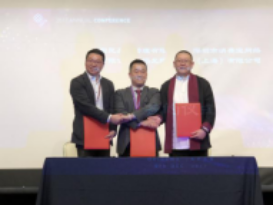 Wang Fushan introduced to the public that consumer protection is an online customer service platform co-founded by the China Electronics Chamber of Commerce, the Consumer Electronics magazine and Shenzhen Consumer Po Network Technology Co., Ltd. It is a global service steward of consumers and can solve consumption in one stop. All consumer issues that people face in daily life. As of November 2017, Consumer Insurance has more than 5 million registered members and has data on consumer complaints in the background. It has become the national consumer complaint data provider of the State Administration for Industry and Commerce, and has more than 200 million national authoritative testing agencies for most domestic products. Product quality inspection data. In addition, without any payment promotion, relying on user downloads and word-of-mouth evaluation, "consumer insurance" ranked top three keywords in the Apple App Store search "315", "rights protection", "complaints" .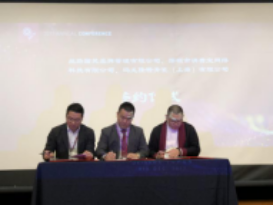 Wang Fushan said: "Consumer insurance will track product quality and service from four aspects: word-of-mouth, full data tracking, strict access mechanisms, and advance payment." In word of mouth, consumer protection is objective, fair, and independent. Third-party; in the whole process of data tracking, consumer protection has state authority quality inspection sampling large data, product after-sales service big data, third-party complaints big data; in the strict access mechanism, no spot checks within three years of unqualified, no malignant groups The product of the incident was eligible for inclusion in the consumer care service quality tracking system; in terms of advance payment, consumer protection solved many pain points where consumers complained difficultly, resolved a long time, and had low satisfaction, and encountered consumer service quality tracking products. In the case of obstacles/time-outs during rights protection, the company will pay for the first payment, solve it first, and be responsible for follow-up service issues.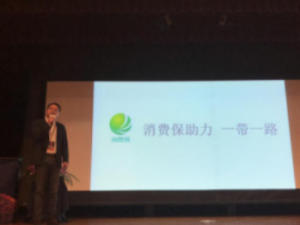 In addition, Wang Fushan also introduced the international awards for consumer protection to the guests. Among them, "consumer service steward" seized "2017 Asia Electronic Information Industry Innovation Award". The consumer service housekeeper advocates the concept of "users enjoy the best use of the service and the service issues we have to do". Consumers only need to enter basic information such as invoices and warranty cards into consumer care "consumer service housekeepers", and consumer protection can provide "product use and Maintenance and common sense, three-period reminder, similar product warning, extended warranty service, direct contact enterprise online customer service center, one-button after-sales consultation, one-click complaint follow-up, user's nearby maintenance network query comparison, quality product recommendation and trial application, etc. , tracking and supervising all of the product's service links throughout the entire process to truly realize consumer care. At the same time, many international authoritative forums, such as the Consumer Protection and Asian Electronic Forum (AEF), the World Electronic Forum (WEF), and the International Consumer Electronics Show (CES), have established friendly relations with Asian multinational corporations, industry associations, and governments, and reached a strategy. Cooperation. Wang Fushan said: "The Consumer Prudential hopes that through this trip to Okinawa, it can also promote cooperation with the Japanese community and help excellent Japanese companies to bring their products to the Chinese market through the Belt and Road, while bringing more excellent Chinese products to the market. For Japanese consumers."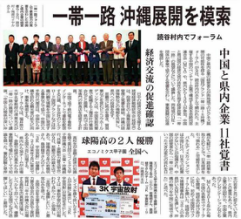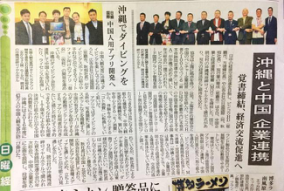 XIOAFEIBAO officially signed a cooperation agreement with Silk Road National Brand and Margot Long.
Under the witness of guests from various countries, Wang Fushan, Chairman of Shenzhen Baobao Network Technology Co., Ltd., Chen Bo, Chairman of Silk Road National Brand Management Co., Ltd., and Zhao Chunyang, Chairman of Maglon Bone China (Shanghai) Co., Ltd., signed the formal agreement. Consumer Protection (Consumer Insurance Service Quality Tracking Alliance) Service Cooperation Agreement. Magorante, as the representative of China's national feast ceramics, is a national brand brand enterprise recommended by the Silk Road National Brand Management Agency for consumer protection. It is understood that Margotlund once hosted the reception banquet for 246 national and international organizations as a "national feast" state banquet cutlery, and was hailed by the media as "the first brand of Chinese banquet tableware." Wang Fushan said that after the signing of the agreement, in the future, consumers will enjoy the double guarantee of service and quality for any purchase of Marguerite products with a consumer protection logo.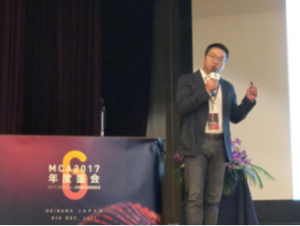 After the forum ended, Mr. Wang Fushan was interviewed by numerous media. In the future, XIAOFEIBAO will use the National Consumer Experience Big Data to select leading companies that meet the Consumer Protection (Consumer Service Quality Tracking Alliance) standards in all industries, tracking product quality and services throughout, and providing users with the best value to purchase. The products and services to improve consumer service levels throughout the country and even the world, improve the consumer environment, and become the world's largest online customer service platform.