The reason that I insisted is infatuation 丨The interview with Gerry Khouri(the chief originator and designer of BUFORI)
Introduction:
There is a 53-year-old man who appears confidence sitting in front of me. When the topic comes to something related to the car, his bright eyes actually glistened with pleasure, and I can also hear his pulse beating in the body. At the end, I gained an Australian-style humour: Although he is a middle-aged man, he still felt like a 25-year-old boy. He regards his childhood hobby as a career which he can devote his life too. The BUFORI empire is a manufacturer of exclusive handcrafted luxury vehicles located in Kuala Lumpur, Malaysia. These very special cars made by BUFORI enjoy the classic 1930's looks. And it's highly recognized by major media and high-end customers around the world. After having knew the story about him, I realized that his success comes from focus and enthusiasm.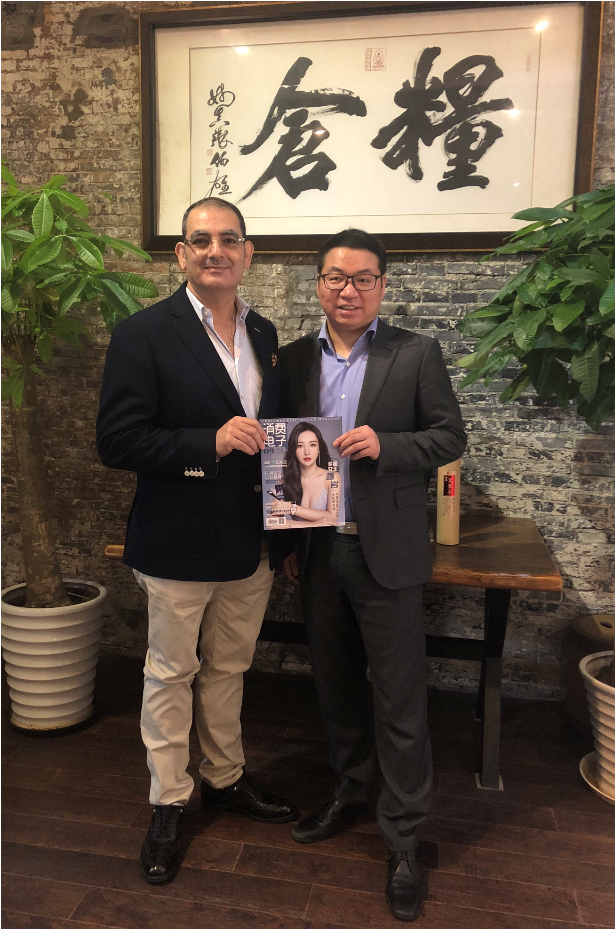 From zero to one (The childhood in the garage)
All of this comes from the dream of a teenager. The Khouri family is quite prestigious in Australia. In early 1960s, Gerry's two brothers created their own business empire, but at that time, Gerry always stayed in the garage for a whole day,just focus on one thing: car. At the same time, his family was very worried about him. Gerry said: "I started my first challenge when I was twenty. Unfortunately, I lost my friends and family, because everyone thinks that I am crazy, just a few of family members supported me, such as my two brothers. Most people think that it is impossible for a person to make a car only by hands. At last, I proved that they are wrong. I made my first car called Bufori Madison. It was not a business at that time, just a car that I was obsessed with."
In 1987, BUFORI Madison was built in the garage. Gerry's two brothers as the only audience were immediately shocked by the car ,then they decided to support Gerry to create their BUFORI empire.
"My family and friends always ask me: why do you want to make a hobby as a  career? I think if I can make a car in such limited resources and technology in the past, now, I can only do more." Gerry said confidently.
Average of 7000 hours creates one miracle
When people think of BUFORI, a classic car would come to their minds. Gerry and his skilled team of craftsmen used the power of modern technology to recreate the style of the classic cars of the 1920s and 1930s. Today, people like using machines instead of labour, in order to gain more economic benefits with high speed. But BUFORI insists all vehicles were 100% handcrafted, even if it takes labour 6000-8000 hours to make one car. BUFORI is specialised in building cars in the classic design of the 1930's, incorporating state-of-the-art technology. Each unit leaving their factory is a unique masterpiece, customisation options only being limited by the size of imagination. Gerry said: "My first car took me one year. But the cars we're making now are more complex, there is more details, and more numbers. The first car, no doubt it can't be replaced by any car, but it compared to the car we are making now, it is quite simple,"
Gerry's target is a very small group which are good at find the beautiful in their life. "These cars are made by hand, not by machine. So we carry a lot of emotions to every car we made. Every car is unique, we can never make two cars identical. It's a bit like the Chinese calligrapher. It's so dramatic to watch them actually writing calligraphy in paper. It all comes from heart ,mind and soul. Making a car by hand is same. Our emotion will print to the car. " Gerry compared the original heart of their car production to the Chinese calligrapher. I think the reason why BUFORI car is very popular with customers is that the customer can feel the designer's soul and emotion from every car.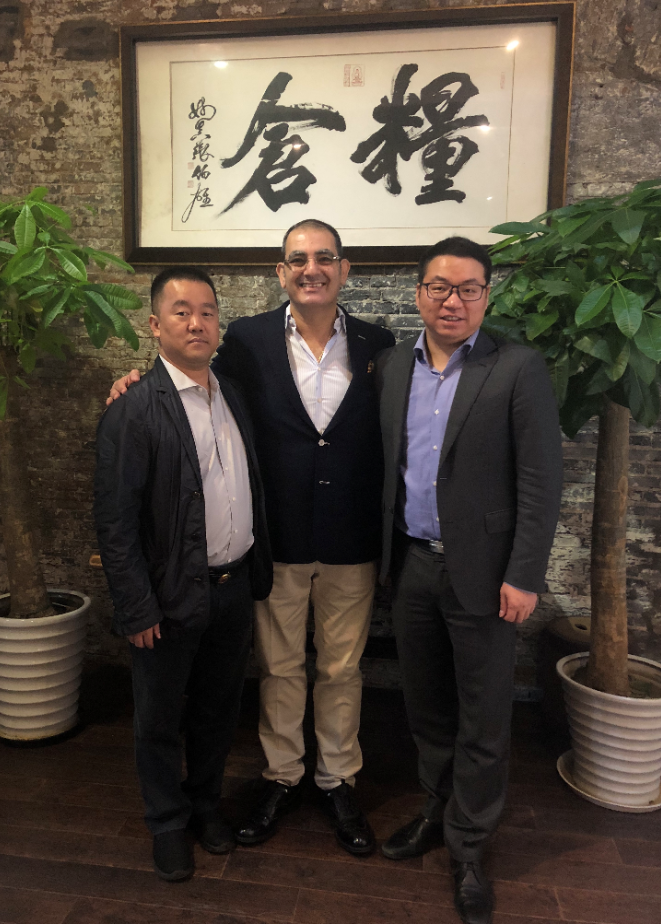 Chairman of Silk Road National Brand Management Company  Chen Bo  (left)
Chief originator and designer of BUFORI  Gerry Khouri (middle)
Executive president of CE magazine,Chairman of Protector company Wang Fu Shan (right)
The break-in period between BUFORI and Chinese market
With the ever-increasing demands of local and export sales during those first ten years of manufacture in Australia, the rapid expansion into four even larger factories became essential. Transfer of Technology to Malaysia In March 1992 at an exhibition in Pulau Langkawi, former Prime Minister of Malaysia YM Tun Dr. Mahathir Mohamed announced that he wanted BUFORI Motor Car Company Pty. Ltd. to move to Malaysia
Take Malaysia as the starting point, with the continuous efforts of Gerry and his brother, BUFORI began to enter the global market. In 2003, BUFORI La Joya was exhibited at the International Motor Show in New York, USA and in Frankfurt, Germany. The following year, the BUFORI La Joya was released at the same time in Europe, Australia and Kuwait. Since then, the world started to crazy about BUFORI.
There is no doubt that China is an important part of the global economy market. Every company in the world hopes to occupy a place in China. It has been nearly 8 years since BUFORI entered the Chinese market in 2011, but it has not been well known to the Chinese people, which means that there is a long break-in period between BUFORI and Chinese market. Gerry tell me: "In Malaysia, we manufacture these cars, we can only produce limited numbers of cars. The world is a big place, our order books are full, we don't have capacity to make enough cars to satisfy the Chinese market. Now, my brother Chen Bo who is a very amazing guy. He is trying to help us penetrate the Chinese market. And he is trying to help us expand the company and take this company to a whole new level. So we can satisfy the market demand of China. That's why we are here . That's what we have to do with Chen Bo."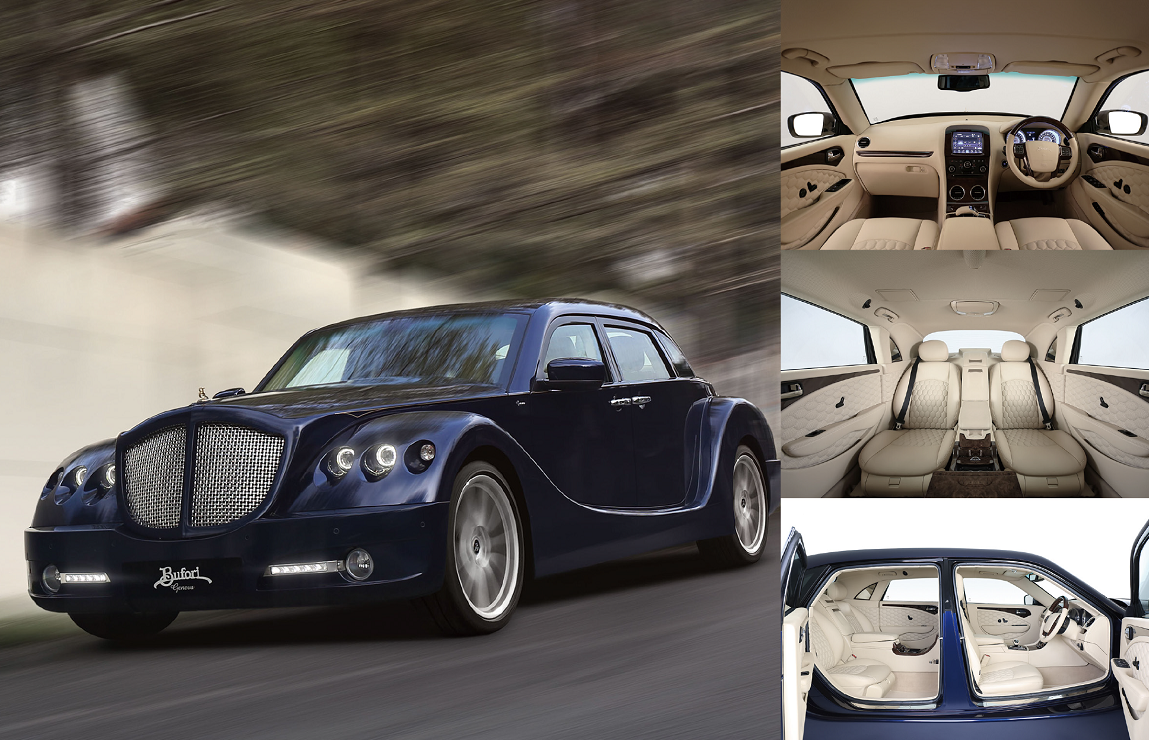 He has devoted enthusiasm and concentration to career
Before entering the car industry, Gerry was an architect and he was also involved in designing furniture or something else. He said: "I think what I am doing now is more interesting. The car is like a part of my body, car comes from my blood and my soul. In the first 1-2 years, I just simply consider this as a hobby. After that, when I need to rely on it to earn a living, it is no longer a hobby, but a real career. It must be productive, It must bring me economic benefits. I know that it is very difficult to treat a hobby as a serious business, but now I am still have passion. Every day I wake up I can't wait to go to work. No matter how many years I'm doing this now, 32 years actually. I love this career more and more everyday. It's not a hobby, it's a business involved money. I know there are many difficulties in the process, but we believe that we can find a solution. "
Goethe once said: "Where there is no interest, there is no memory." Gerry's body has the memory of his interest, so when the topic comes to cars, his face lights up. Many people are looking for something they really love for a whole life, but they still not find it. Gerry is fortunate, he has already found all the resources of enthusiasm in his life in that garage.
Conclusion:
From a global perspective, the demand of the customized car market is less than 2,000 per year. It doesn't sound like a lot, but for BUFORI which make cars with 100% handcrafted, this means a lot. From the first BUFORI to the current La JOYA, every new model has become a statement of style, luxury and technology. In the field of customized cars, BUFORI is quietly becoming a unique cultural symbol, which seems beyond material. For Gerry" who is only 25 years old this year", he will face more challenges in the future. I believe he will always full of enthusiasm.