CES2019's curtain call | We see the future from here
The four-day 2019 International Consumer Electronics Show (CES2019) was closed in Las Vegas, USA on January 11th (Beijing time on January 12th). The global technology event hosted by the American Consumer Electronics Manufacturers Association attracted about 4,500 companies, including more than 1,200 start-ups, once again refreshing the show record.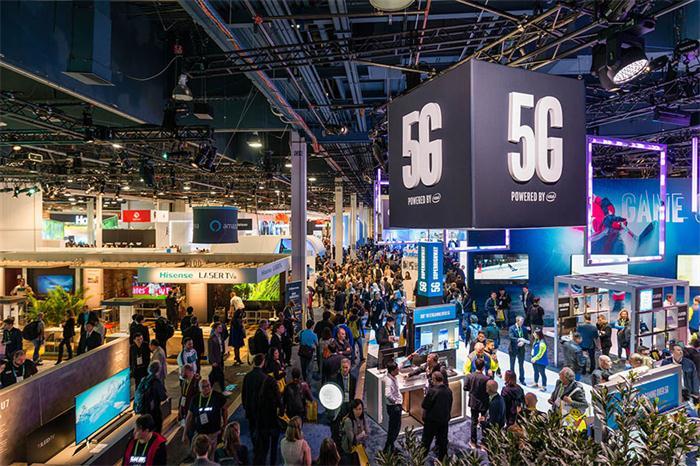 The International Consumer Electronics Show is the annual event for the global consumer technology industry. It has been 51 years old and has become a trial field for the next generation of innovative technologies to enter the market. As the largest exhibition in the industry, this year's showcase shows the breadth and depth of the global consumer technology market. According to the organizer, more than 20,000 new products were released on the spot, and the service will be further extended by focusing on the latest achievements in the fields of 5G, artificial intelligence, augmented reality and virtual reality, smart city, sports technology, 8K video technology, and robotics. Empowering global consumers.
CES2019 highlights to promote industry development and upgrading
Looking back at this year's exhibition, all kinds of black technology and new applications are dazzling, which makes people "open their minds." As the vane of the entire technology industry, CES represents a new trend in consumer electronics in the coming year. Next, Consumer Electronics magazine will take stock of the highlights of this exhibition. Through these trends and products, you may find your future. Life scene.
1. Blowing the horn of the 8K visual feast
At the exhibition, South Korea's LG, Turkish manufacturer Vestel and Chinese local companies Skyworth and TCL all showed their own unique 8K TV. Five years ago, the advent of the 4K era allowed many people to enjoy the ultimate visual experience. Now, the 8K era has arrived, and with the popularity of the manufacturers' products, everyone can gradually enjoy a more extreme visual experience.
LG launches the world's first 88 8K OLED display
2, 5G "storm" will come
Qualcomm first announced the 5G plan, indicating that more than 30 mobile phones may be equipped with the Snapdragon 855 processor. As the 5G wind vane, Qualcomm's declaration indicates that 5G is no longer an empty painting cake, and the first batch of 5G network terminals will be launched this summer. At the same time, domestic mobile phones equipped with 5G processors this year should have mobile phone manufacturers such as Xiaomi, OPPO, vivo, Yijia, Lenovo, and ZTE, and the release period should be concentrated between March and October.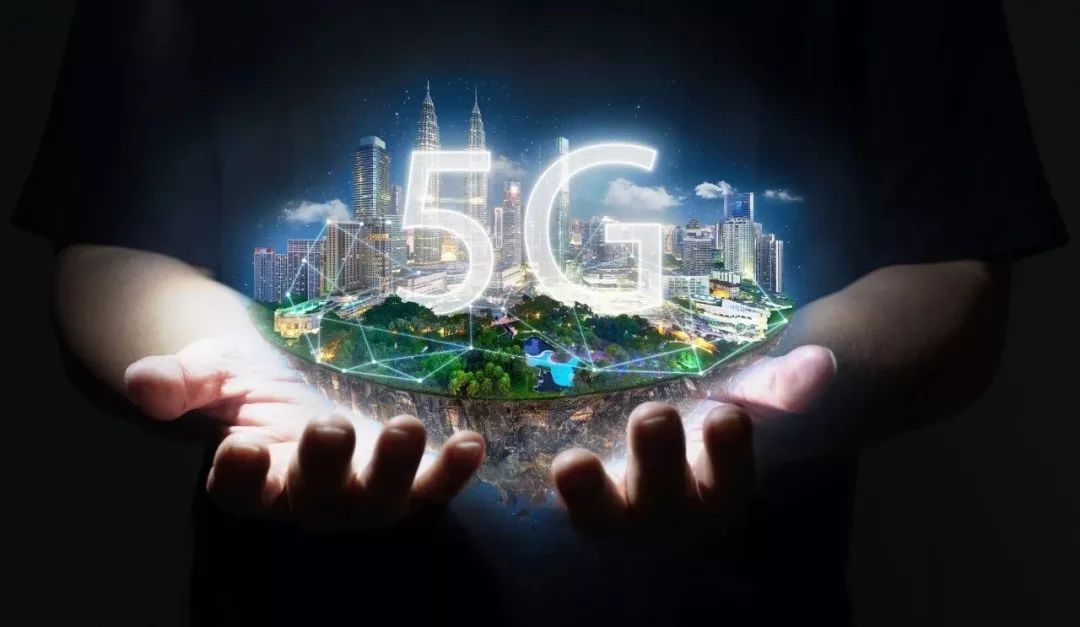 3, automatic driving into focus
The car element is the highlight of this CES show, and the "singular" driving style is synonymous with future travel. First, Apollo's latest automatic technology – Apollo 3.5's self-driving truck udelv X stunning appearance, followed by the pioneer of the unmanned commercial vehicle, the new stone company to show the latest products in front of everyone, as well as equipped with L4, L5 level manual Intelligent driving technology Bosch IoT Shuttle unmanned electric bus concept car, proposed a set of solutions to solve smart travel services.
Fang Lanliang, global partner of Roland Berger and vice president of Greater China, said: "The application scene of the car is changing. It will evolve from a simple driving tool in the past to a new experience space. In this space, many electronic application scenarios It will also be enriched, like watching news, shopping, etc. Everyone will try to capture the time of this fragmentation." In the future, what kind of activities will be filled in the space inside the car? We have no idea.
 Uldelv X self-driving truck
4, AI all things interconnected inevitable
At the exhibition, various manufacturers showed their products in the era of "Internet of Everything". For example, Samsung applied Bixby assistants to every appliance such as refrigerators and TVs. The domestic big coffee Jingdong also showed us how to use the Internet of Things technology to remotely control smart homes and cars.
When it comes to distribution, Meituan Reviews will also build a "Mei Tuan brain" equipped with AI technology, and plan to achieve a smarter local life service. At the same time, Hisense TV, Cobos sweeping robot, Du Ya curtain, Oaks air conditioner and other smart home representatives show us the future trend of multi-scenario linkage of smart devices.
"CE" magazine was invited to the exhibition
It is reported that as the most authoritative media in China's domestic consumer electronics field, "Consumer Electronics" magazine was invited to participate in the CES exhibition report. Through the reporter's personal experience of the product to accurately convey the exhibit information to the reader, in-depth special reports on hot topics and hot events in the CE industry.
Wang Fushan, deputy secretary-general of the China Electronics Chamber of Commerce, chairman of Shenzhen Consumerbao Network Technology Co., Ltd., and executive director of Consumer Electronics magazine, brought a four-day follow-up report with the reporters. He was also invited to visit the booths of Lenovo, Dell, LG and other companies, and made an exclusive and in-depth interview with Siweitus CEO Cheng Peng, Insta360CEO Liu Jingkang, head of the Israeli high-tech company Valens market, and HYM co-founder Lin Yimin. Let the readers and fans see the different styles of entrepreneurs and listen to the stories behind their development.
Wang Chuandong, vice president of Lenovo Group, disclosed the development direction of Lenovo in the future through Consumer Electronics magazine. He also introduced the functional characteristics of many products. He hoped that through the authoritative reports, consumers can understand Lenovo's products and bring A better user experience.
Wang Ning (L2), president of China Electronics Chamber of Commerce, Deputy Secretary-General of CECC, Chairman of Shenzhen XiaoFeiBao Network Technology Co., Ltd.and Executive Director of CE Magazine, Wang Fushan(R2), vice president of Lenovo Group Group photo of Wang Chuandong (R1), Chief Market Officer of China
At the same time, Dana Zelitzki, head of Valens' market, hopes to cooperate with Consumer Insurance and Consumer Electronics magazine to showcase high-end integrated technologies and cutting-edge products to more consumers and enterprises, and to experience a better life through technology and enjoy more. A beautiful tomorrow.
Deputy Secretary-General of CECC, Chairman of Shenzhen XiaoFeiBao Network Technology Co., Ltd.and Executive Director of CE Magazine, Wang Fushan(R2) and representatives of Valens Company at the exhibition site
CES has never stopped in the pulse era
It is understood that this year's CES has issued new voices in many fields compared with last year. For example, in the automotive field, many manufacturers pay more attention to the development of new energy in the future automotive market.
In 2018, known as the first year of AI, many smart products have taken shape, but it is still far from the application of the word "smart". However, this year has shown a leaps and bounds. Almost no product is not "Smart" is linked. At the same time, it is worth mentioning that 5G is no longer a blueprint, but a large number of terminals have moved 5G to the stage this year.
"China Power" has become a highlight of CES2019. Whether it is the Lenovo that jointly launched the smart clock with Google, or the first US team that brought unmanned distribution technology in CES, it shows the new demand in different scenarios. solution. CES2019 is a big step forward.
CES is a window for major electronics companies around the world to release product information and demonstrate high-tech levels and promote future lifestyles. What kind of industry trend will be brought to us in the future? In what form will the golden age of the Internet of Everything be presented to the public, giving people a new meaning in life? Edison once said: "Surprise is the seed of science." When we are still fascinated by these black technologies that appear in our lives, we do not know that new science and technology are sprouting and growing in our minds.
Reporter's notes:
CES2019, let us once again see the direction of global science and technology advancement, innovation is the eternal theme, and the persistence of countless scientific and technological people has achieved the common glory of the world in the field of science and technology. This year, there are about 4,500 CES2019 exhibitors, of which 1,213 are Chinese companies, including large enterprises such as Jingdong and Baidu. China is hearing the voice of the world's technology circles at an alarming rate. For CES, only continuous innovation can establish its king status. In China, it is the right way to cultivate products and build strength. Next year's CES2020, we will see you again, "Consumer Electronics" magazine is still with you.