Originality in detail—Experience evaluation of VK 7 Plus
Originality in detail
Experience evaluation of VK 7 Plus
    Most of  city markets are flooded with diversified mobile phones with its unique features that satisfy customers' various appetites.  Now, The VK 7 PLUS is introduced into our "consumer electronics" evaluation room , and then let us together feel it.
Fashion exterior , Details touching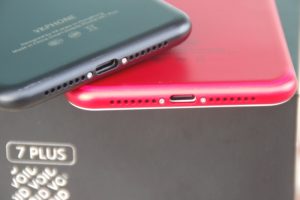 Round shape, back with frosted material and 7.9MMthinness body, which makes you feel very comfortable when taking it in your hands. VK 7 Plus retains the classic round HOME key, and users can return to the desktop with one-key easily. For the experience of most users , VK 7 PLUS also adds a unique Android menu and return key to meet their needs .
VK 7 Plus has a 5.5 inches IPS , full-view HD screen, with its new 2.5D arc effect which make the screen looks more three-dimensional . Aesthetic -acme rounded edges and corners makes mobile phones fashionable.
VK 7 Plus ,back with  radium-light gold plating  LOGO and the material is high- strength nickel film. The entire LOGO is embedded in the back shell,jewelry mosaic, magnificent.On the back top, VK 7 Plus has two cameras, one is wide-angle lens and the other is 3 times zoom lens.The utility model has the advantages of partial coating treatment, and good lens abrasion caused by mobile placing can be avoided.
The VK 7 Plus body is beautifully designed for both buttons and jacks.VK 7 Plus now has  piano- black,Luxury gold color and China red color.
High allocation equipped with black Technology
     VK 7 Plus is equipped with a new generation of American AAC five magnetic stereo speaker system,with strong penetration sound.Without the headset,you can also enjoy the music experience just like in the theater.
   Conclusions:  user experience pursuing and details touching