The Redmi flagship machine Redmi K20 Pro is released, and it is worthy to see these details before you buying.
Zhou Meng
At 2:30 pm (GMT+8) yesterday afternoon, Redmi's real flagship Redmi K20 series finally met with us. The most popular one is of course the Redmi K20 Pro. Its biggest feature is officially summarized as: Snapdragon 855 flagship processor, 8 layers Graphite three-dimensional heat dissipation; 6.39″ pole full screen, seventh generation screen fingerprint unlock; 48MP ultra clear three camera, 20MP pop-up front camera; 4000mAh high power, 27W wired fast charge; NFC, dual-frequency GPS, Hi-Res Audio certification. More importantly, the price is 2,499 RMB, which makes a lot of MI fans very exciting, and there is an impulse to wait for an order.
This also proves that Xiaomi's marketing ability is very good, and this phone still has cost performance. But is it suitable for you? I feels that it is necessary to see these details before they start to pay for it.
Do you care about optical image stabilization or three shots?
The new machine released this time, Sony's 48 million full-focus section three shots, which can achieve a seamless connection from 0.6 times to 10 times mixed zoom, should be in the middle and upper level in the photo. But the photo level from the real flagship machine are still some gaps, so it is recommended to go to experience first, not only to find the gap, and to see if the photos taken meet your aesthetic standards.
In addition, the whole conference did not mention a core vocabulary – optical image stabilization. Maybe the organizers don't want to focus on propaganda. Maybe they chose silence to not affect the sales of Xiaomi 9. If you care about optical image stabilization, it is recommended to the home of Xiaomi and knows clearly before you orders.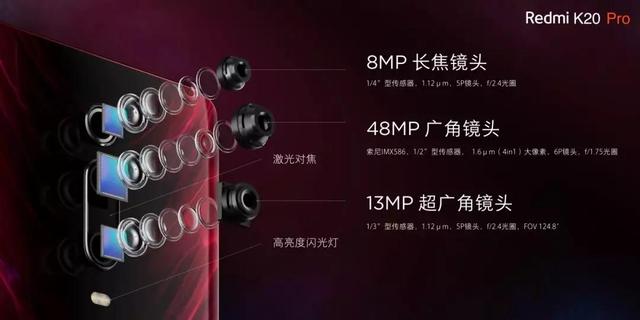 Do you care about the thickness, weight and lift lens of your phone?
In order to keep the heat of the first flagship machine of Redmi to keep going, from Lei Jun to Lu Weibing, Xiaomi company executives changed the pattern to promote the consumer's desire to buy.
Perhaps the early report is too much, the lift-type full screen design is not too fresh for the user, in fact, it is a compromise of the manufacturer, and did not feel much lost. But the phone has increased in thickness and the weight is said to have reached 191 grams. If you don't care about this, then this phone is right for you.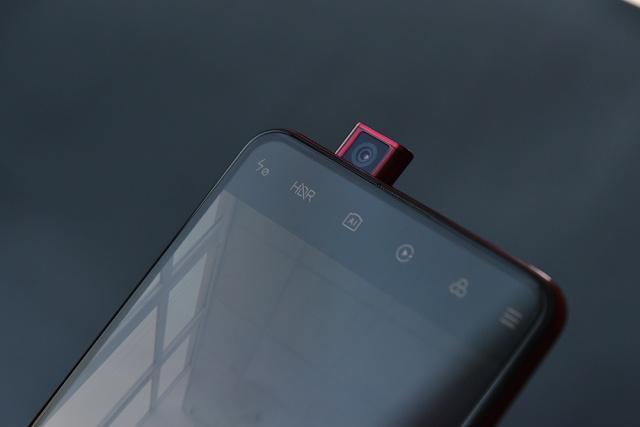 If you are pursuing the unity of mobile phone shape and beauty, and hope to bring some different freshness to yourself, then the weight of only 165 grams may be more worthy to choice. If you think the price is a bit expensive, you can wait for the Meizu 16Xs released on May 30, the same is 165 grams, there are also three cameras and 4000 mAh battery.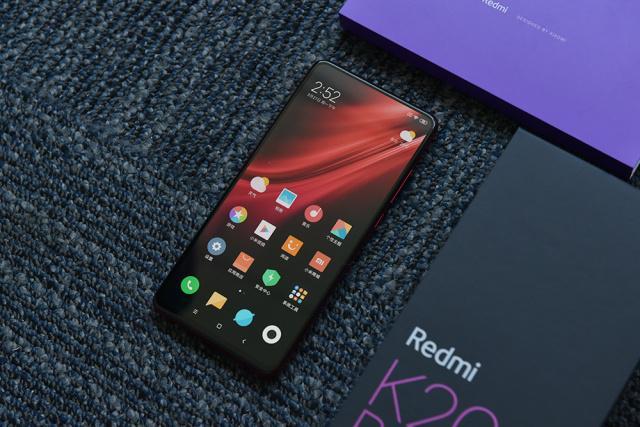 Do you care about the size of the memory, care about the price is over 2599 RMB?
Redmi K20 Pro has three versions. What is unexpected is that the minimum version of the flagship machine is 64GB. It does not support memory cards and cannot be expanded. In today's era, for young people who love to play games and like to download software and audio and video files, it is not enough. So if you want to buy, I recommended at least 6GB + 128GB version or more, and the price is only 100 yuan more expensive than the 64GB version, it should be the most cost-effective version.
Do you have a dependence on infrared? If it is, it may not satisfy you.
Infrared remote control function is not a news point in many flagship phone, but it has become a standard allocation. The attitude of netizens is also "I can't use it, but you should have it." The release of the Redmi K20 Pro may have abandoned this very convenient feature.
That is to say, without this function, it may not be possible to control the TV, air conditioner and other appliances with a mobile phone. If you are more dependent on this function, you can choose a better Xiaomi 9 or other flagship machine with this function.
Support 27W fast charge, but the charging head needs to be purchased separately?
The reason why we have this kind of worry is that some brands have already played this kind of routine, and the Redmi Note series is also playing well. This release will be closed to this point, Lu Weibing did not elaborate.
According to some out-of-the-box reports from the media, although the support of 27W, but the configuration of the charging head is only 18W, it seems that we have been routine again.
Do you have to buy new ideas and don't buy old ones?
In the mobile phone circle, there is a common cognitive psychology, that is, the mobile phone buys new ones and does not buy old ones. As for whether it is correct or not, depends on how everyone's buying habits are? If you also have this kind of thinking, then choose Redmi this phone does not bad. If not, in fact, more brands can also find out.
For example, iQOO, with 44W fast charge, battery is also 4000 mAh, and NFC, 4D shock and other functions are a lot, some time ago it is said to cut the price of 500 yuan, also support interest-free installment payment, it is also worth buying.
For example, just added one plus 7,8GB+256GB 2999 RMB, and Redmi K20 Pro is also 2999 yuan, the two are in fact indistinguishable, as to which one to buy can only see everyone's preferences.
In addition, Lenovo's flagship phone is also the same price, even the price will be lower, if you do not care about the system, it is also an option.
In short, the Redmi K20 Pro is very close to the people in terms of configuration and price. After all, this is the first flagship machine of Redmi. It is also just a try. If you don't have these concerns and like the MIUI system, I still think it is worthy to buy.